Other films starring
Genevieve Gandi


Marianna Merkulova
Born July 22,
1993 in Sevastopol, Russia
Aka Vanessa Goldness
Genevieve Gandi
Izabel
Height 5' 9" (1.75 m)

Slender, and enticing blonde Marianna Merkulova was born on July 22, 1993 in Sevastopol, Russia. Marianna was a quiet and shy girl while growing up. Merkulova began nude modeling at the age of eighteen. Marianna posed for her first nude shoot for Playboy Plus in November, 2015. Outside of Playboy, Merkulova has also worked for such adult websites as Met-Art, Nakety, Sex Art, Yonitale, and Errotica Archives.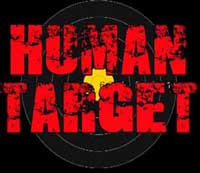 Buy Now

$6.95


Starring Genevieve Gandi
Duration: 10 mins 41 secs
Toxophilic Terror!!!
Top Russian model Genevieve Gandi has taken the day off from modelling
and is out in the countryside snapping photographs of the abundant wildlife,
when suddenly something more deadly steps into her view finder.
The last thing she sees is a fist coming at her face and then it all goes dark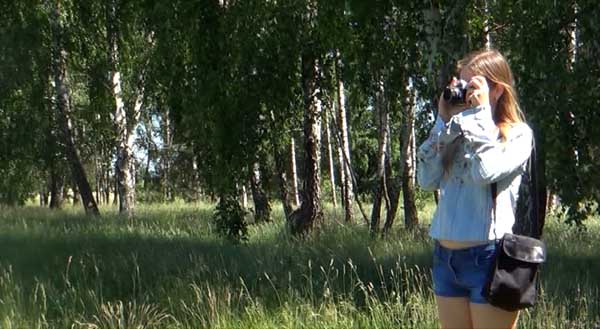 The sexy Russian now awakes to find herself naked, gagged and bound to a huge target.
Her legs and arms are spread eagled as the sun beats down on her bare body.
On to the stage walks her assailant, all ready for some archery practise.


Fear grips her trembling body as her saliva uncontrollable drools down from her gagged mouth,
dripping like honey off her shaking breasts and down to her clean shaven love hole.
Her tender lips pulled apart by the angle of her spread limbs.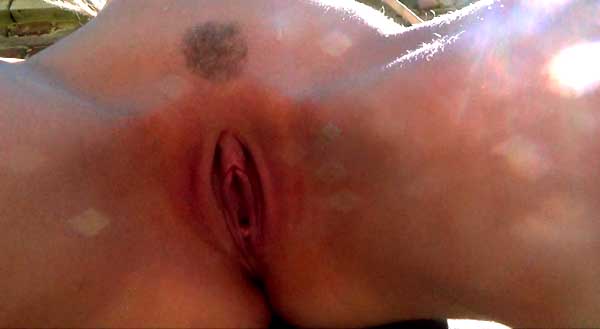 Spretched wide for anyone to see, she has no way of protecting herself as the archer pulls back his bow.
The tension is unbearable until the first arrow slams into the wood of the target right by her left breast.
Then n comes the second arrow, this time by her right breast. Then the third, getting closer,
then another, then another, just missing her quivering quim.
She gurgles through her gag as the next arrow flies in with a deadly thud.
The penultimate arrow penetrates the wood tantalizing close.
"Please no!" she gurgles as more saliva drools down her shaking body. And now the last arrow.
Will the masked bowman make it count? where will he aim for?
That Belly button looks a nice target....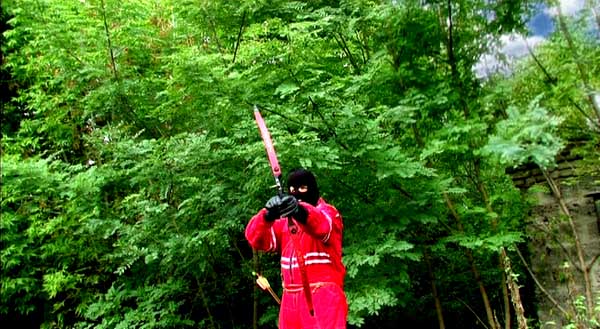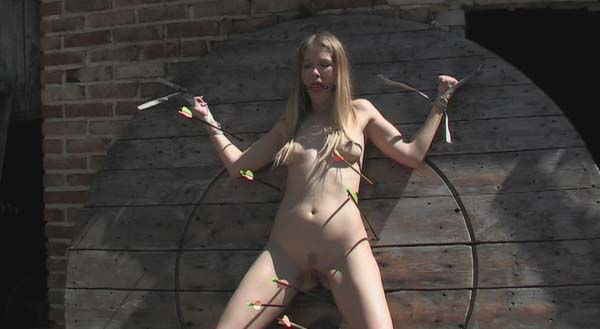 FILE: MP4
FILE SIZE: 213 Mb total
RESOLUTION: 720 x 576 (16 X 9)
BITRATE: 2791 kbps
FRAME RATE: 24 FPS
AUDIO: Stereo 48 kHz 160kbps
aAKA Target Practice 3
Other films starring
Genevieve Gandi

CHECK OUT